Not so much 'news', as a retrospective look at 2019, in which I was lucky enough to have had several stories featured in anthologies.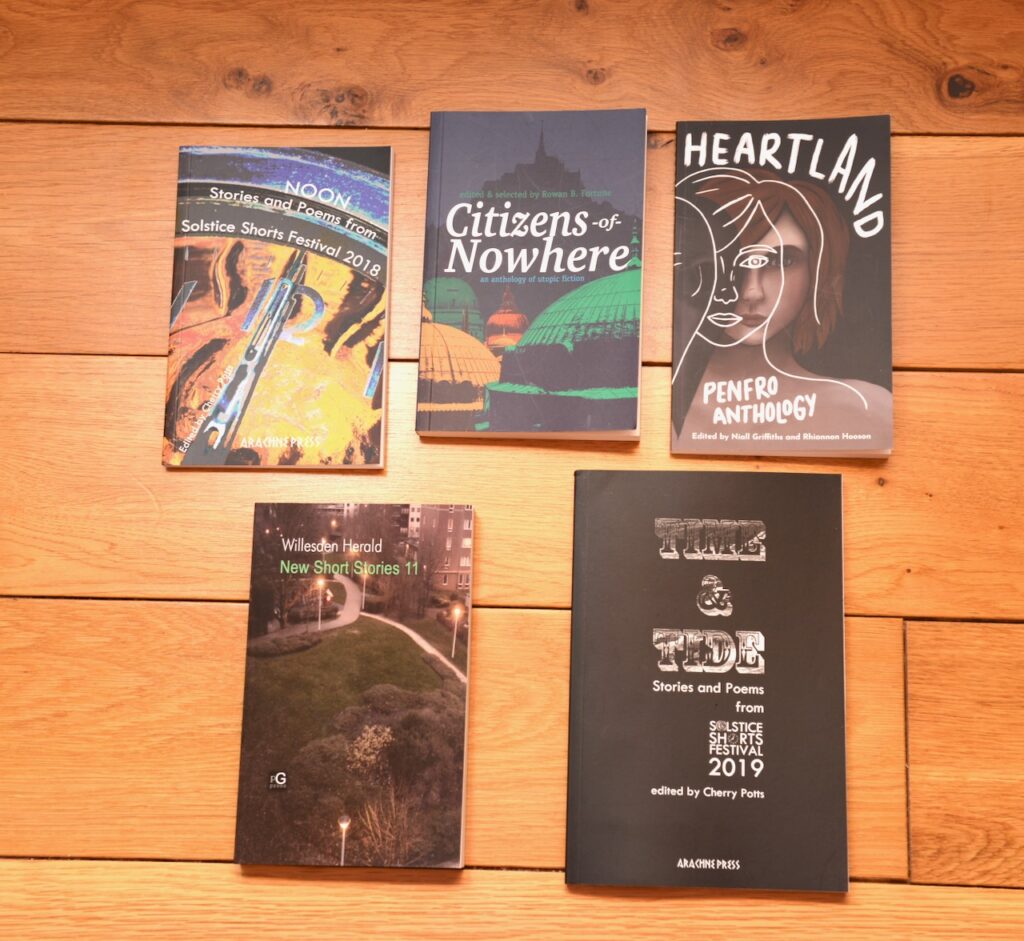 As it happened, this started and ended with the Solstice Shorts anthologies from Arachne Press (although the book shown here is the special Festival edition, while the regular edition will be out in March).
In between, there was 'Citizens of Nowhere', a work of utopic fiction, by Cinnamon Press; 'Heartland' containing the winning entries of the Penfro literature festival short story and poetry competitions, published by Parthian; and 'New Short Stories 11' – stories from all over the world, submitted in response to the latest call-out from Willesden Herald.
All these books are available from the publishers' websites or Amazon.
Thank you to all the editors and publishers for choosing my work.
To me, one of the great things about anthologies is the variety of the pieces they can contain – even those that are in response to a particular theme. I'm sure any reader could find something to his or her taste in these volumes.
Try one and see!