I am thrilled to be among Arachne Press's nominations for next year's Pushcart Prize.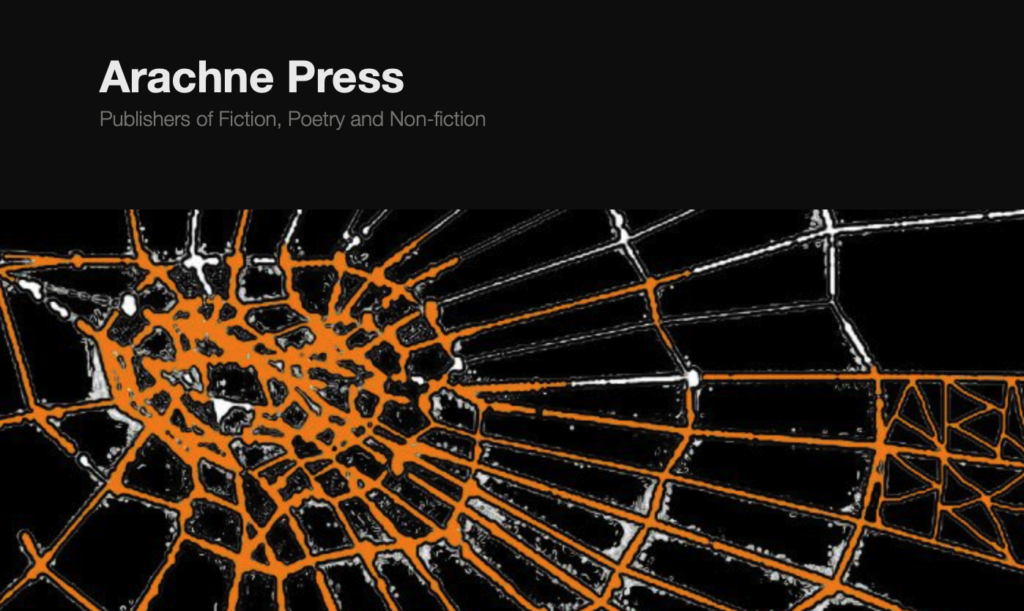 This is for my story 'Ballast', which featured in their 'Time and Tide' anthology. It's a story I was very pleased with, and it's great that Cherry Potts, Arachne's editor, feels it's a good one, too. Cherry's method of choosing her nominations is very scientific – she just went for the pieces of work which gave her goosebumps when she first read them – which seems fair enough to me!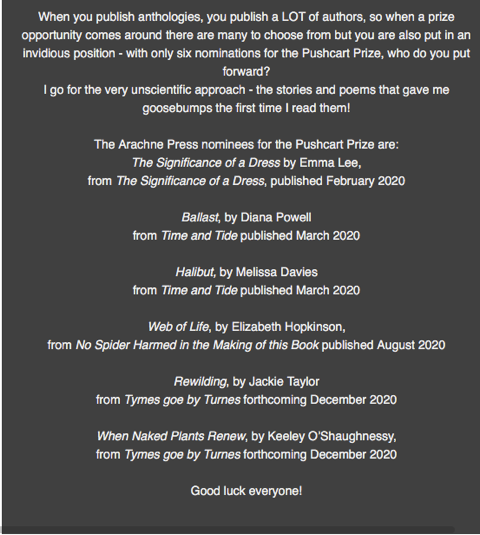 I'm in some great company. Congratulations, and good luck to us all. But for me, at least, having this validation from Cherry is sufficiently rewarding.