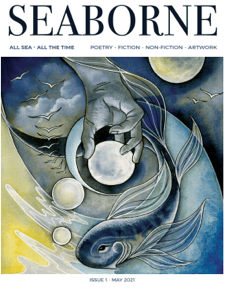 It's always a cause for celebration for writers when a new literary magazine is launched, and I'm thrilled to have my story 'How to Cross the Ocean on the Back of a Sea-Monster…' included in the wonderful 'Seaborne', whose strapline is 'All Sea – All The Time'. Because that's what it's about – the sea.
And, living here, in Pembrokeshire, with its three sides of coast, the water is very important to me and is beginning to feature in my work, more and more.
It is also very important to the editors, Adriana Ciontea and Kevin Woodley, for whom the mag is very much a labour of love, with their stated mission to celebrate Nature's 'brightest jewels' – its oceans and seas.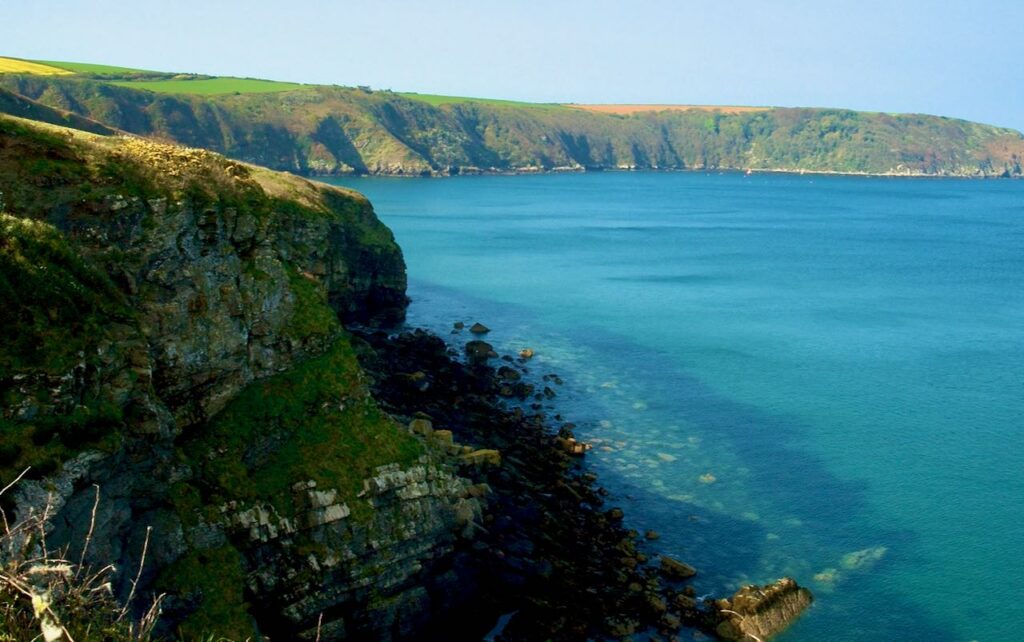 Seaborne is an online publication, and is beautifully edited and presented, full of illustrations, both photos and artwork. My own story has a picture of an island, by Benjamin Behre, at the start – appropriate, as an island is where my character ends up. The piece is followed by a poem by Sadie Maskery, called 'Kraken', with a picture of the monster by Caroline Scamell, therefore linking it perfectly to mine.
Every issue of Seaborne will donate a proportion of profits to a marine charity. For the first, the Cornish Seal Sanctuary has been chosen, and there's an interview with the manager, plus lots of photos, to help readers understand the important work they undertake, and, hopefully, to donate. A worthwhile cause, and an idea that really adds a special 'plus' to the magazine.
So… wishing Adriana and Kevin much luck with the venture. Thank you for featuring my story, and for such an excellent production. I shall certainly submit again!
And thank you to those of you who decide to buy it!
Their website is https://seabornemagazine.com