'Trouble Crossing the Bridge' was published a year ago today!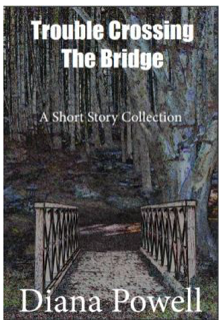 2020 was not the best of times to publish a book, but I am still thrilled that it happened, and I continue to look forward to any opportunity to get out into the 'real' world, to read from it, and talk about it. It would be nice to think the date could be re-set to this year, and I could begin again now! (I'm sure a lot of people feel the same thing about these difficult times, for far more serious reasons than this – as in the past, I am only talking about 'the book world' here.)
I love the promo video that was made for the occasion. It gives a real flavour of what the collection contains. And if viewing it whets anyone's appetite to get hold of the book, it's available from the usual suppliers – or contact me here.
Thanks, of course, to Chaffinch Press, for making this happen.
You can view the promotional video for the book here.