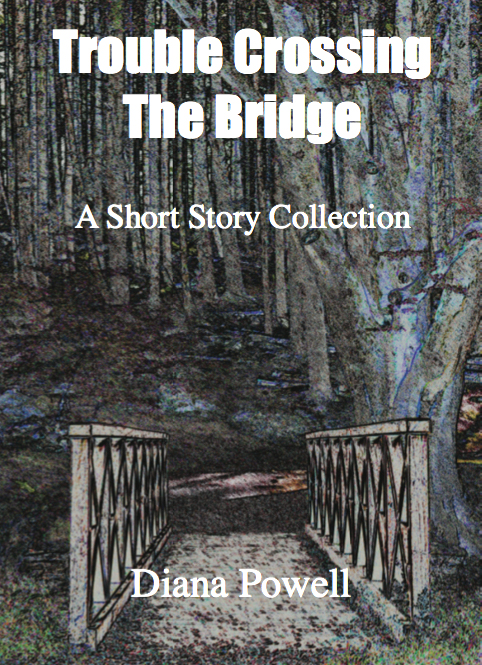 I am so thrilled that 'Trouble Crossing the Bridge' is released into the world, so that it will have readers, as well as a writer.
Aren't readers as important to a book as the writer who created it? Reading was what started me on this journey, leading me to these fifteen stories, available now for all to share.
You will find the strangest of characters inside: a man who believes his life moves in time to the Doomsday Clock;another who has been poisoned by his own formula for preserving stuffed animals; a woman who hopes snake venom and a Nefertiti lift will save her looks.And they do the most unusual things – cutting off a mannequin's hands out of jealousy; believing they have seen a famous actor tied to the side of a white whale floating out to sea; trying to make a husband see Jesus in a tree.
But they are still all simply human, trying to deal with the vicissitudes life throws at them, in any way they can.
'Trouble Crossing the Bridge' is available from the publisher, Chaffinch Press, Amazon, and, some time in the future, any festivals or readings I can take it to.
I hope you all enjoy it! ???