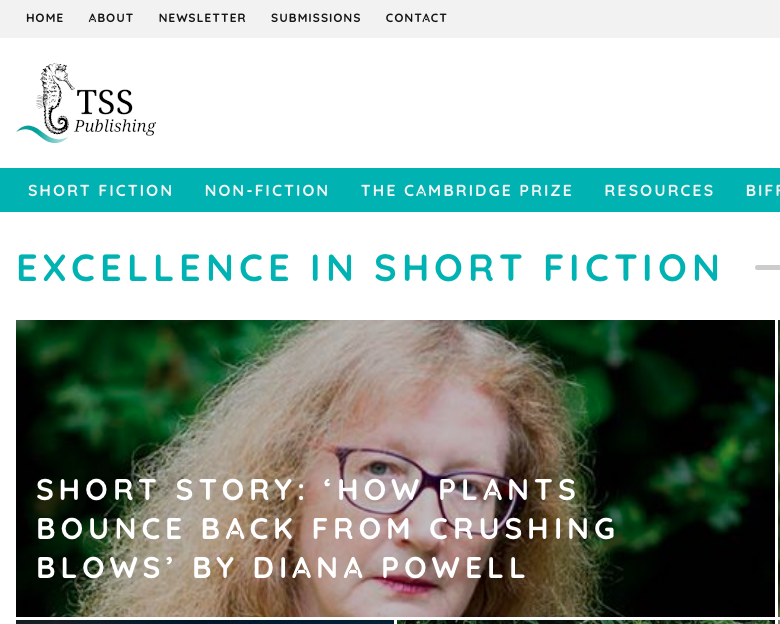 I'm thrilled to see my story, 'How Plants Bounce Back From Crushing Blows', up on the TSS website (theshortstory.co.uk), if anyone should want to read it.
I particularly love the words 'Excellence in short fiction' above it!
The first and second placed stories are also on the site. Amazing writing! Congratulations to Abi Hynes and Ruth Guthrie. It is really worth reading all three, as a clear indication of the variety of the short story form, and how 'good' stories can present in so many different ways.
Thanks again to judge Katy Darby, and TSS for hosting the Cambridge Prize.