Publication day of 'Best (British) Short Stories 2020' has arrived!
And here's my story 'Whale Watching' in my contributor's copy.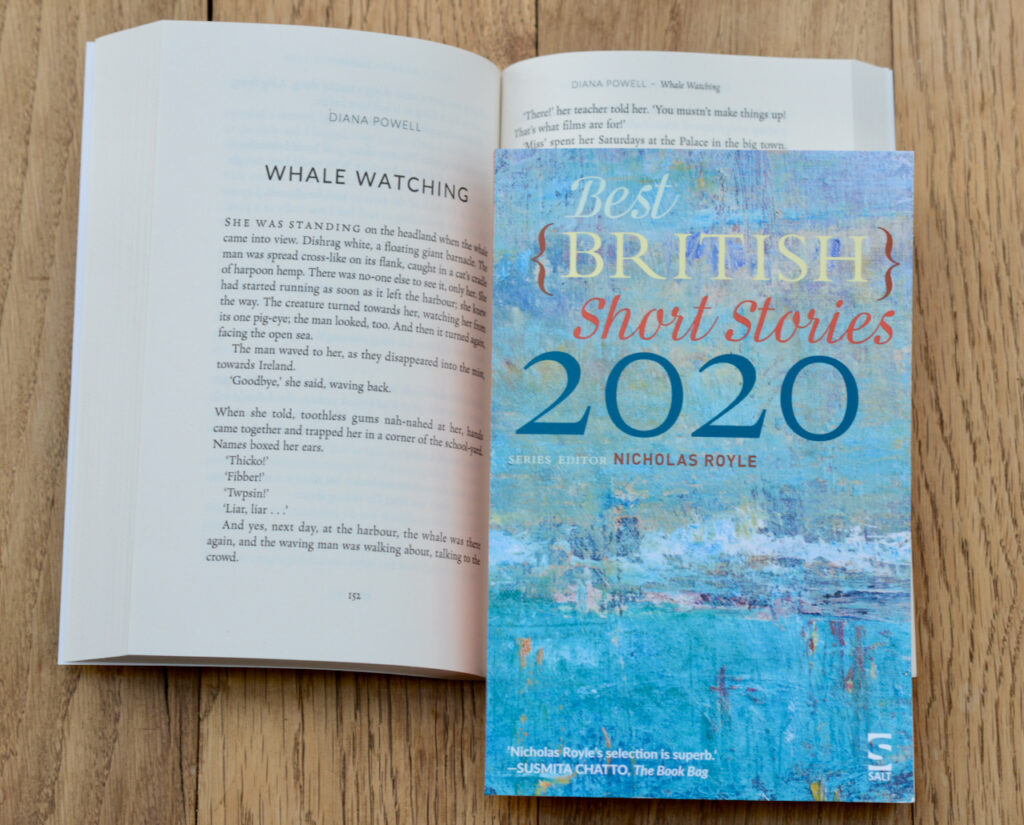 It is absolutely thrilling to see it there, among the work of so many brilliant writers (see below).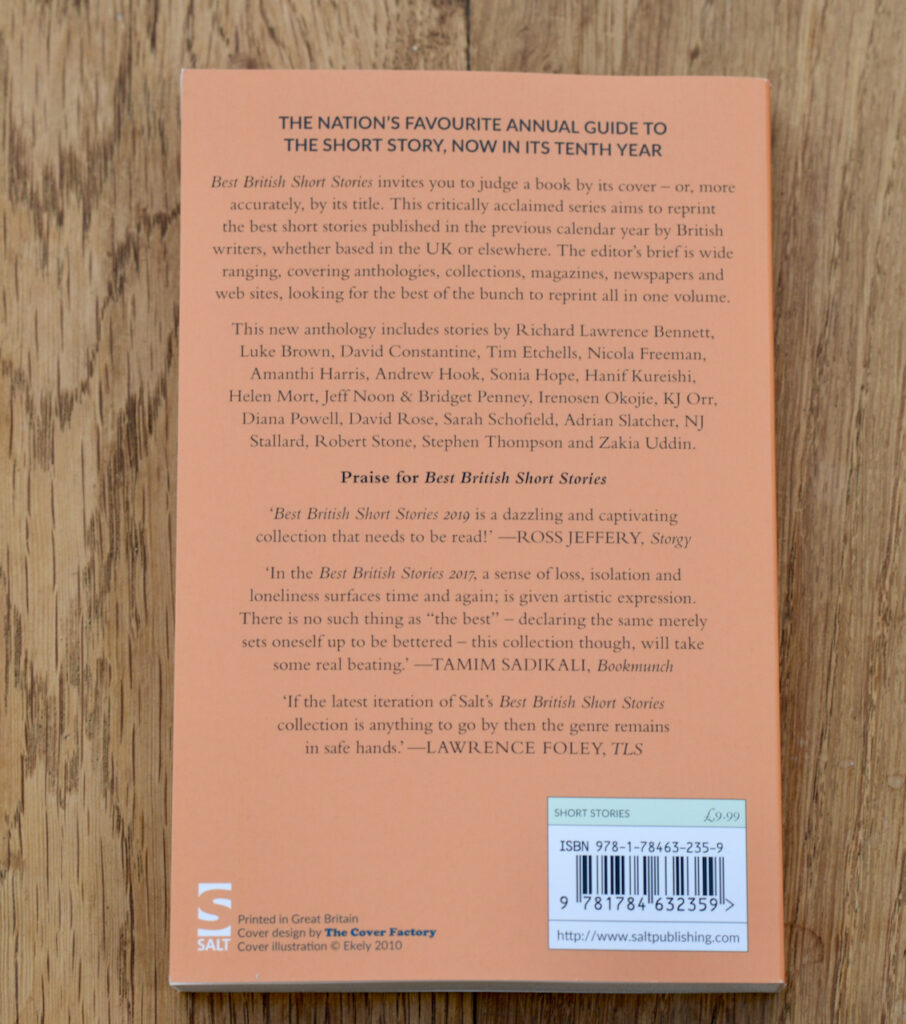 I'm also rather pleased to get an extra mention in the Introduction for my contribution to the 'Citizens of Nowhere' utopic anthology (Cinnamon Press, editor Rowan Fortune), along with Jez Noond, with BBSS editor, Nicholas Royle saying our stories distinguished that anthology! Great for 'Citizens' to be referenced, even though the stories aren't included.
'Best (British) Short Stories 2020' can be obtained from Salt Publishing, or from all good book retailers.
Thank you, Nicholas Royle for such a varied selection – and for including mine!