Summarizing my writing achievements of the previous twelve months is something I usually do around the New Year. As with everything lately, I'm rather behind (due to lockdown torpor, general lethargy, or whatever!), but at least I'm getting it done before February. Just!
(N. B. 2020 has been a year of loss, illness, trauma and relentless hard work for so many people, and I fully appreciate that matters such as the publication of a story may seem trivial in the circumstances. But this website is about me as a writer (as is virtually all my social media posting), and the personal and universal are kept as separate concerns, though never forgotten.)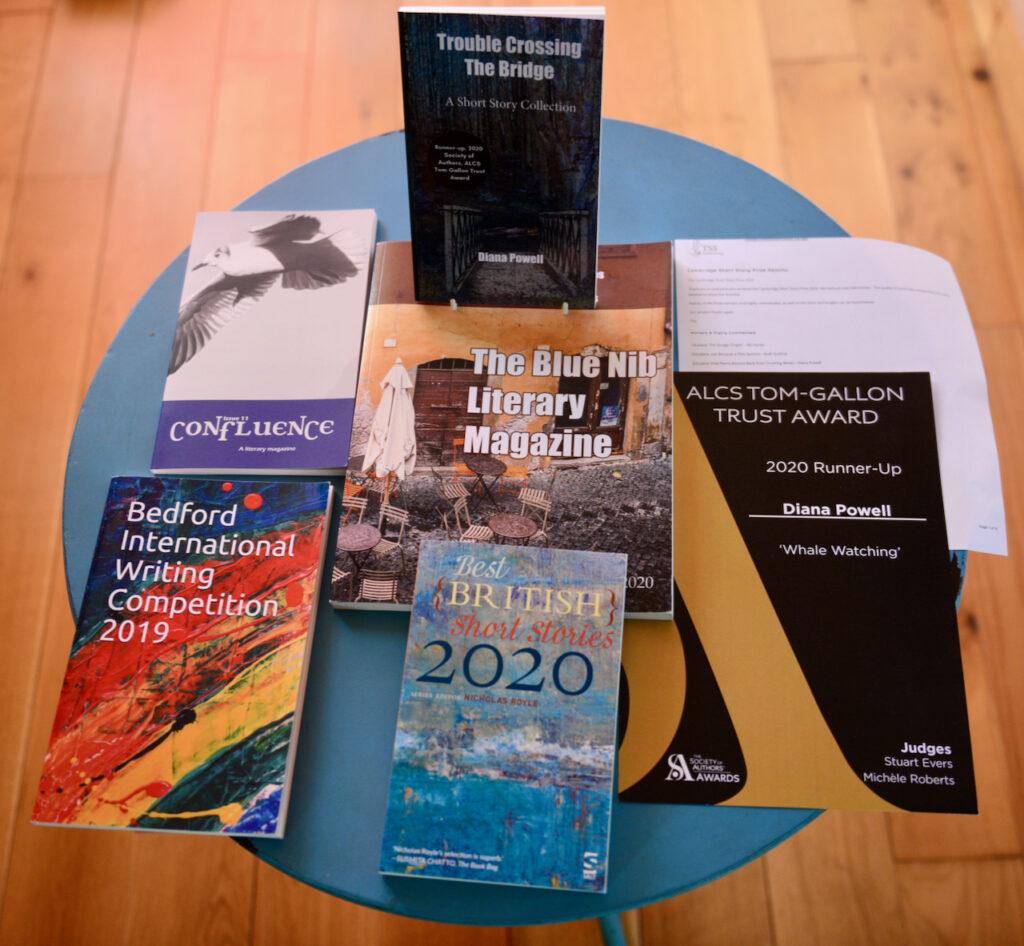 There's a certain irony in the fact that 2020 was my most successful year, with regard to writing. Ironic, in that it coincided with a pandemic, in which few of the usual creative norms applied. Even the act of writing was affected for many, including myself. For me, I tended to be 'out of the zone', or 'abandoned by the muse' – call it what you will – for a lot of the time, but also managed to write a couple of good stories. By 'good' I mean work I was happy with, although this was borne out by one of them, 'Plants bounce back from crushing blows', gaining third place in the TSS Cambridge prize… something I was thrilled about.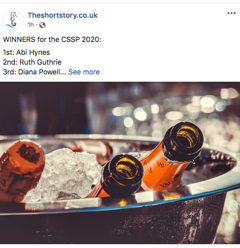 Of course, the highlight of the year has to be the publication of my short story collection, 'Trouble Crossing the Bridge' by Chaffinch Press, back in July.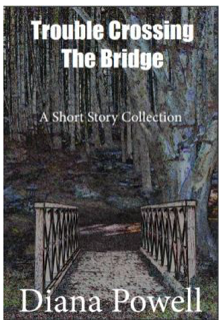 To have an editor/publisher believe your work is worthy of publication, to see your favourite stories grouped together in book form, to hold that book in your hands – these are dream-come-true moments. (Chaffinch Press has shifted in another direction recently, and now offers paid publication services – a hybrid model – but this was not the case when I submitted my collection, and it was accepted purely on merit, with no financial contribution from myself).
But there were other moments that came close… As I said at the time, I was thrilled and honoured – and totally shocked – to be runner-up in the Society of Authors ALCS Tom-Gallon Trust Award.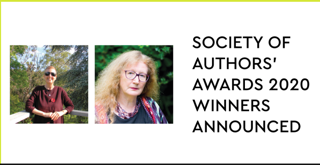 This is a prestigious competition. Previous winners/runners-up include Benjamin Myers, Lucy Wood and Carys Davies (one of my favourite writers).
To be among this company is particularly satisfying. (And it actually gets me a mention Wikipedia. How cool is that!)
And then there was the 'Best (British) Short Stories 2020' (ed Nicholas Royle, published by Salt).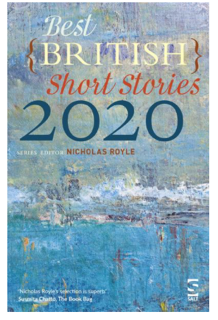 As the title indicates, these stories are regarded as the best of those published in the previous year. This year's anthology included work by David Constantine, Irenosen Okojie, K. J. Orr, Hanif Kureishi… and me. To have my story, 'Whale Watching' in there will always be a source of great pride, and when I pick up the book in the future, and note the year, I'll be able to think 'well, it wasn't all bad.'
And, of course, that's where the irony lies. None of these achievements could be celebrated in the usual way, because of the pandemic. Festivals that I had been due to appear in were cancelled; there was no opportunity for live readings, or a live launch for my collection. It was not the best of times to publish a book! Regarding a launch, we made do with a Zoom event – myself and fellow Chaffinch author, Maria Straw-Cinar, whose amazing novel 'Girl' had come out at the same time. And it was great to 'get together' with Maria, and Zoom did allow attendees from distant places, who otherwise might not have made it. So not all bad, though I still have hopes of a live re-run in the future.
The celebration of the Society of Authors awards, normally a big affair, with top authors presenting, was another online event. Oh well…
Because, if these are the only difficulties I had to put up with in 2020, I count myself as very lucky indeed.
A few other things to mention. I cherish every publication, so a single story in a magazine or anthology is always appreciated. The 'Bedford Prize Anthology', 'Confluence' lit mag, Arachne Press's 'Time and Tide Anthology', 'The Blue Nib (a couple of essays in there – also one in the Wales Arts Review), flash in 'Open Page' – I am grateful to them all.
I'm also thrilled that Arachne has nominated my story 'Ballast' for a Pushcart Prize.

And to have been long-listed for the Cinnamon Lit Award (see earlier post) with my latest finished work, gives me hope that it will find a home before too long.
I also joined the Society of Authors (a year's free membership was an 'extra' in my ALCS prize), the Association of Welsh Writing in English… and Goodreads, which has provided me with a couple of five-star reviews, which, along with other reviews elsewhere, give such a boost to the confidence of the writer. It is especially pleasing to hear the kind comments of readers, and know your work has been enjoyed.
Thank you so much to all of those who have made these successes possible.
Looking forward to the year ahead now, in the hope that the situation will improve before too long, and those festivals and readings will resume, offering a chance to get 'Trouble Crossing the Bridge' out there. And hoping 2021 will bring better things for everyone.