'I don't write poetry.' 'I am not a poet.'
I've said these words before, after writing a poem. That was in 2019, when I contributed to the Women of West Wales project, organized by Narberth Museum.
A link to the video for that poem on my old (discontinued for the time being) blog can be found at the bottom of this page.
I was pleased with my effort, such as it was. A few others said it was good, when I read it at Llangwm Literature festival. Good enough, maybe! (I was certainly more than happy with the video my husband made to go along with it – that was definitely excellent!)
And now I have written another. More by chance, than anything… Arachne Press had a call-out for poems about the A470, the road that runs for 186 miles through Wales, from north to south, shore to shore. I love Arachne Press (https://arachnepress.com). Editor Cherry Potts works so hard, and is so supportive of her writers. And she is always striving to give something new a go. Like this – an entirely bi-lingual work, from Welsh writers. So I wanted to support her by submitting, to show that what she had in mind was a good idea and worth doing.
Except… I don't write poetry.
And yet… I suddenly had this idea. It sprang from my Work In Progress, a novel, or three linked novellas (not sure yet), which happened to be set in valley in north Wales, reaching into the mountains from the A470. In fact, to explore this beautiful valley, you were told to park in a lay-by on that notoriously busy road ('cross with care!' the tourist brochures said). And this valley was also the setting of some key scenes from the Mabinogion.
So, somehow, the thought of juxtaposing the ancient/mythological with this modern transport hub kept on niggling in my mind, until I thought 'why not give it a go?'
So I did.
And I managed to finish it and get it sent off in time for the deadline, which I was pleased at, because just doing that is an achievement in itself, I like to think.
Probably no-one was more surprised than I was when the piece was short listed, particularly when it turned out there had been plenty of offerings, so there had been no need for me to worry on that score.
It was even more surprising when it was chosen to feature in the anthology, along with several 'proper' poets.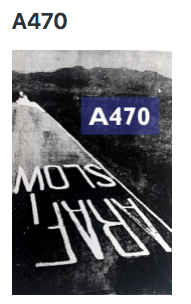 I suspect it was the quirkiness of the idea that led to its inclusion.
No, I'm not fishing for compliments, here. I'm a prose writer, and I'm happy to be just that, and I'm back to my WIP, now – plus a short story… Though, who knows, maybe there'll be another verse or two in another couple of years.
A470, comprising of fifty-one poems, will be out in March, 2022, priced £9.99. And with a bit of luck, somewhere along the route, I'll be out there, reading my work.
The link to my entry for the Women of West Wales project can be found here.