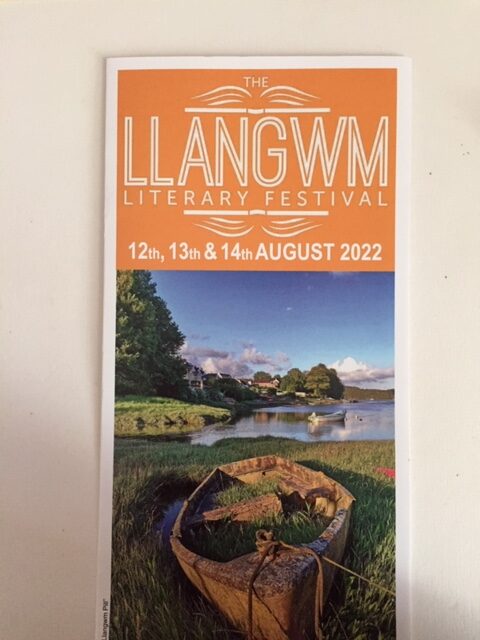 It was such a pleasure to be back at Llangwm last weekend, for the Literary Festival. It, like so many other events, had been cancelled during the pandemic, and was greatly missed.
And, as it happened, its return was a resounding success in so many ways. The weather was sunshine from start to finish, the sessions were an amazing mix of international and local, the audience members were many, interested and kind. The volunteers were helpful and welcoming. And all perfectly organized by festival chief, Michael Pugh.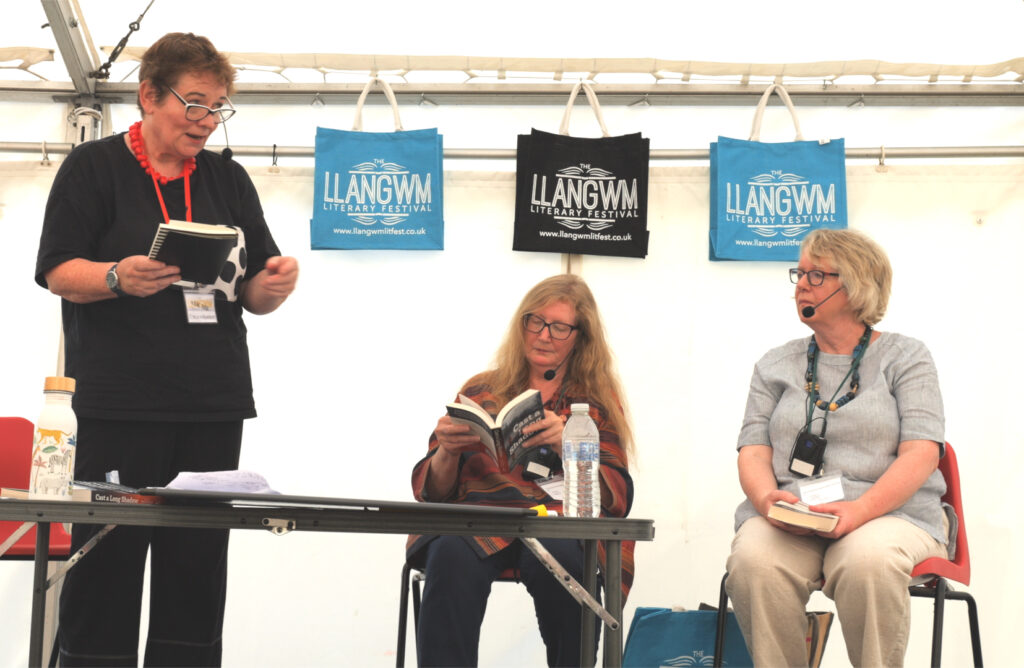 My own appearance was as one of a panel, talking about Honno's Welsh Women Writing Crime anthology, 'Cast a Long Shadow', which features my story 'The Quiet'. I was there with Philippa Davies and Maggie Himsworth, two other Pembrokeshire authors, who had stories in the book. Philippa facilitated the session expertly, managing to combine a light touch and audience interaction, along with serious issues, relating to crime and crime-writing.
So, thank you to Llangwm (http://www.llangwmlitfest.co.uk), Michael, Pippa and Maggie, and our audience. And to Honno for publishing our stories. (https://www.honno.co.uk) 
And a video of the proceedings will follow in due course, for those who would like to see more.