Here are a few photos from my event at Abergavenny Writing Festival – 'How a Story Gets Written'.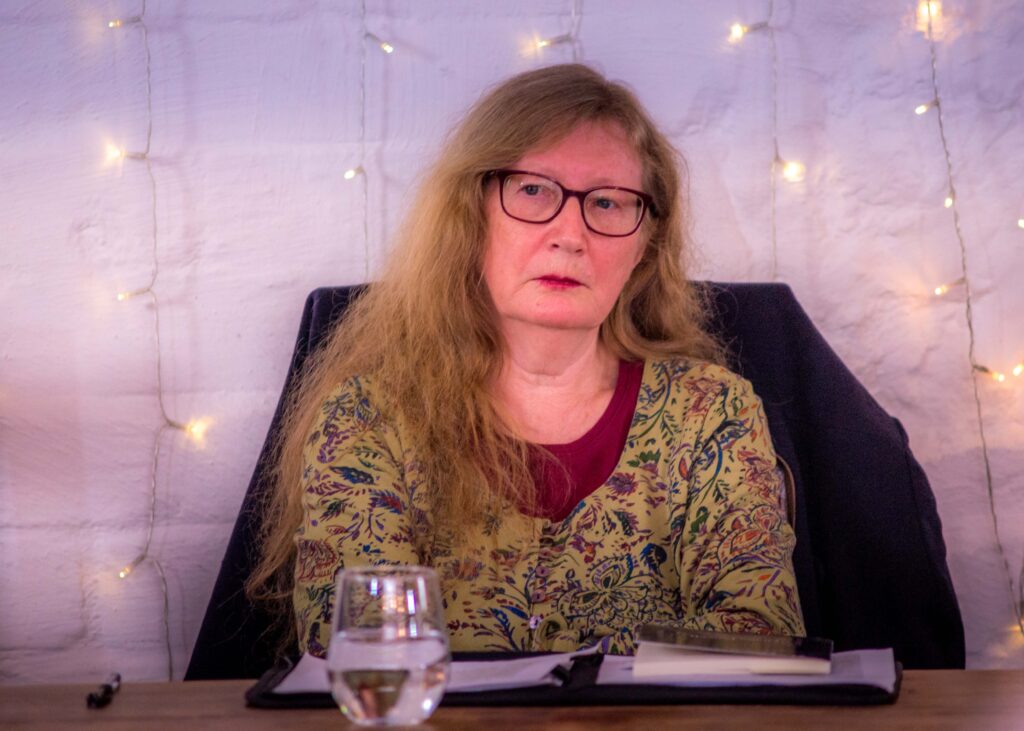 The venue, at the 'King's Arms Hotel', was perfect in every way. A nice-sized room, well lit, well laid-out. And the sound and filming was expertly done. Speakers were looked after by Festival 'helpers', who were very friendly and welcoming.
We were a diverse panel, with fellow writers Michelle Gordon, Awais Khan, and, on Zoom, from America, Pamela Petro. We all write different genres and styles, and are at different stages of our careers. It made for some interesting discussion, which was ably chaired by Festival organiser, Lucie Parkin.
The audience was also very kind, with no difficult questions from anyone at the end of the event!
So thank you to everyone, and, in particular, to Lucie for inviting me. My first festival in… well, it's hard to remember how long… But definitely nice to be back at a live event!
Many thanks to Lucie!