There have been so many good things, this year, with much to be thankful for!
…but I think I'm going to have to start with this, because it was very special.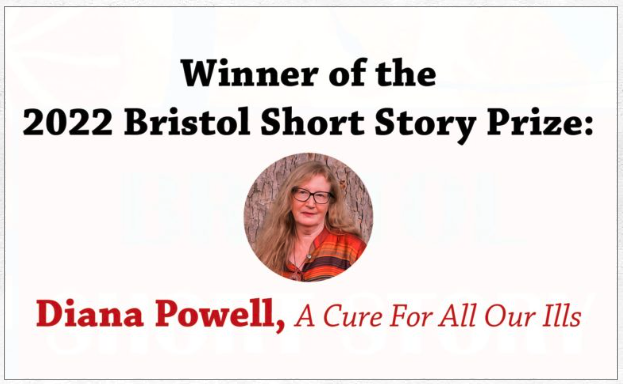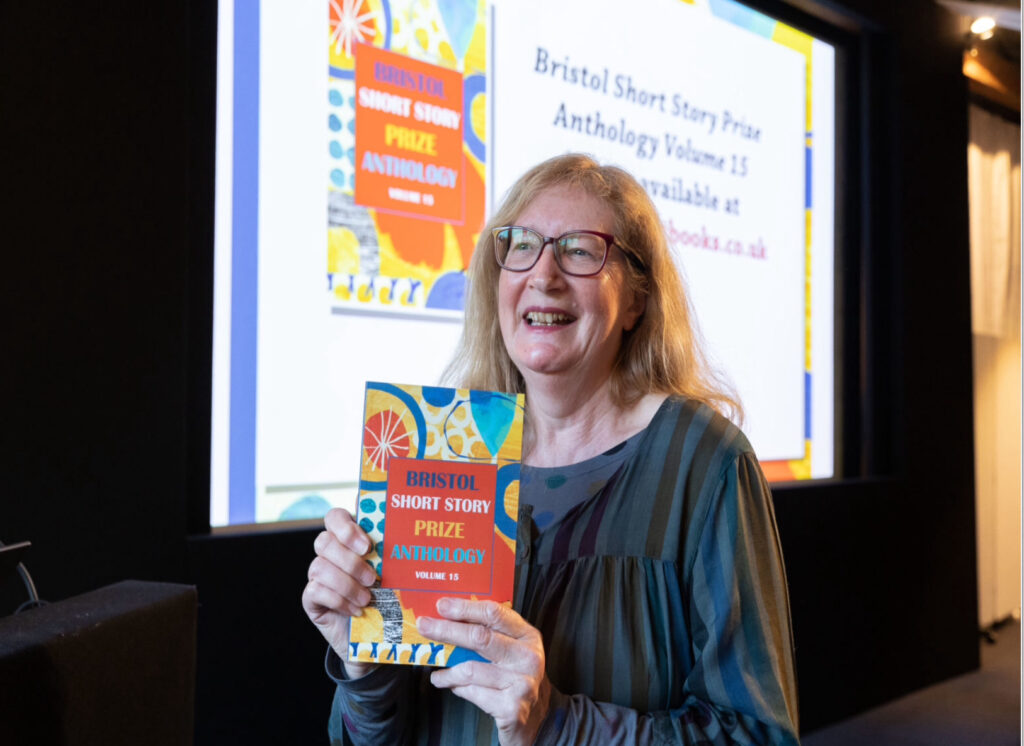 My story, 'A Cure For All Our Ills', won out of over two thousand international entries, and I still can't quite believe it. Thank you, Bristol Short Story Prize – to Joe, judges and all the readers.
I was also very pleased to get third prize in the Bedford comp, judged by Patrick McGuinness, earlier in the year…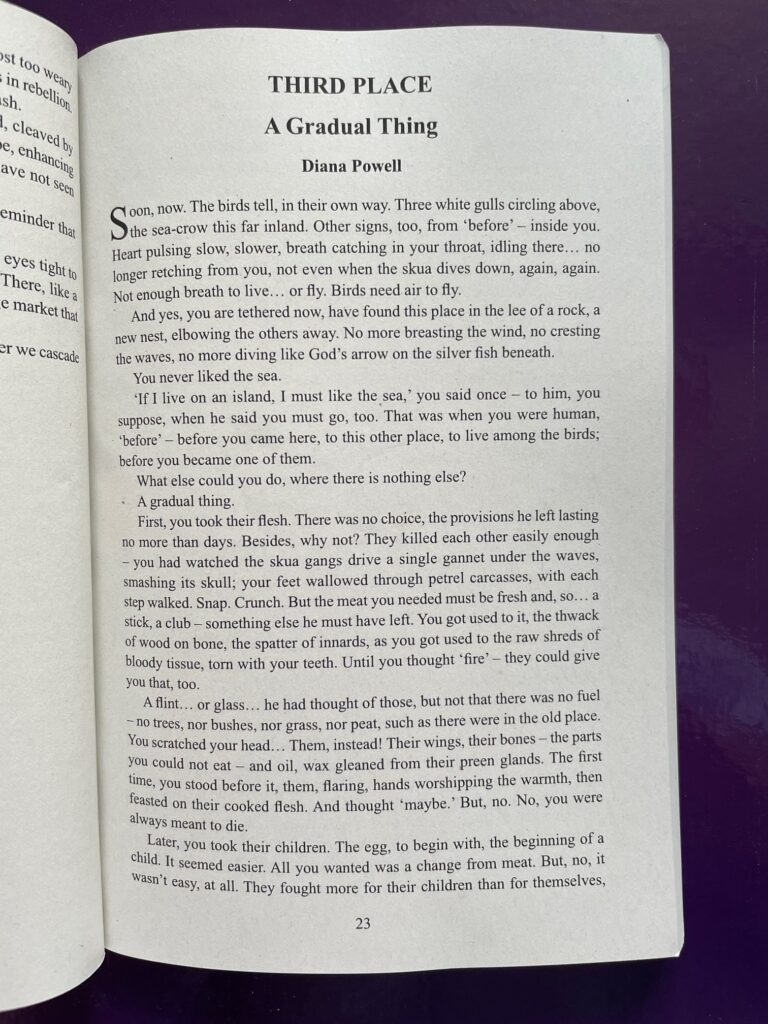 …and a short listing in the Willesden Herald competition among many excellent writers, resulted in publication in their excellent anthology.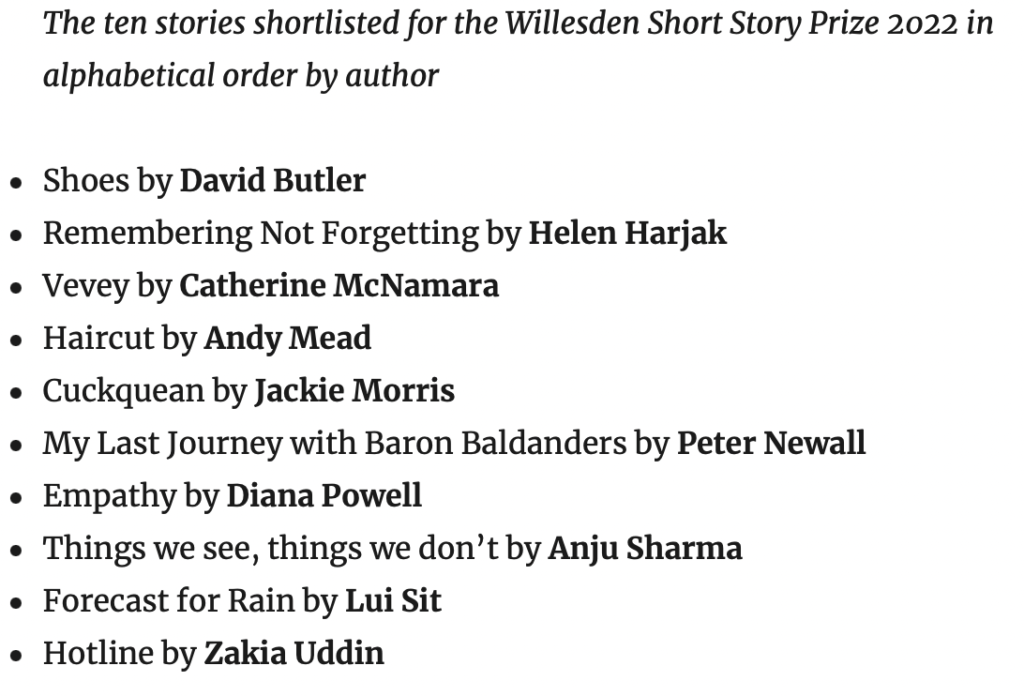 Still talking of competitions, it was great to end 2022 with a short-listing for the Cinnamon Press Literature Award (which I won in 2021). This was for the opening of another book in what I call my 'sisters' trilogy and was a very encouraging result, with the judges saying all shortlisted titles were extremely strong and deserved to be published The first few months of the year were spent finishing and submitting my novella, 'The Sisters of Cynvael', last year's winner. I'm glad to say that editor Adam Craig was happy with it and it will be out in 2024, with this beautiful cover.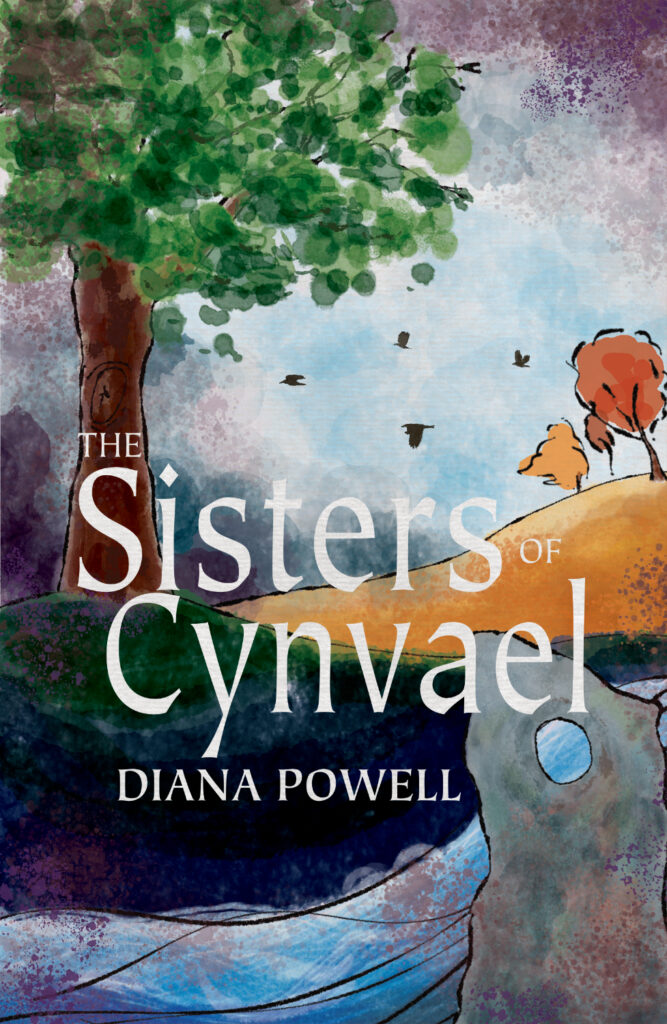 At much the same time, I was also writing my stories for my Ancient Connections commission, on the subject of Pembrokeshire's holy wells.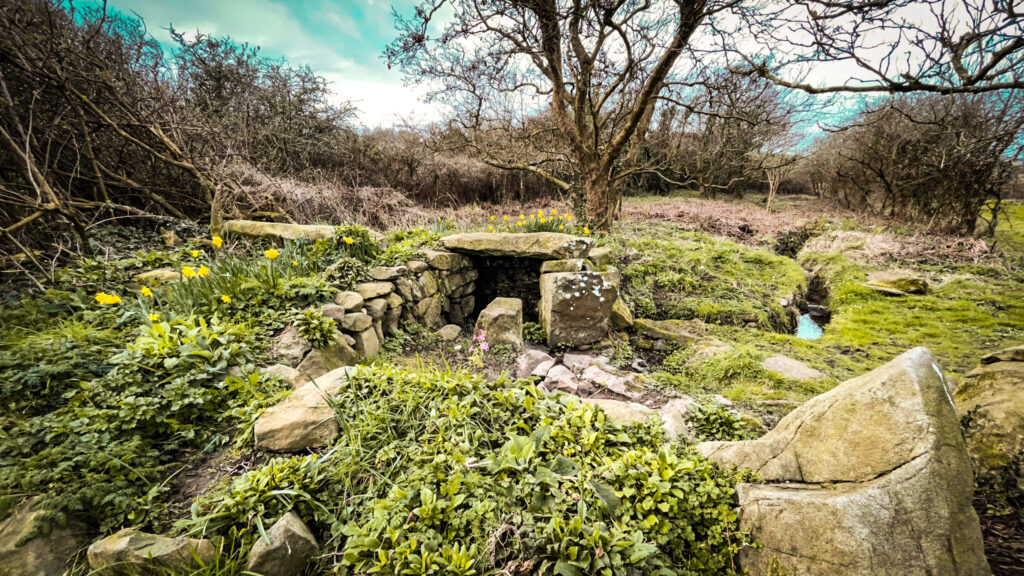 This was also received well by the editors/organizers and I had the additional joy of having the wonderful Jo McGregor write a song based on my 'Gwenonwy' story (it's so beautiful!) and seeing the equally wonderful Flora McLachlan's illustrations for it! How many authors can say this? Definitely a highlight of my writing career!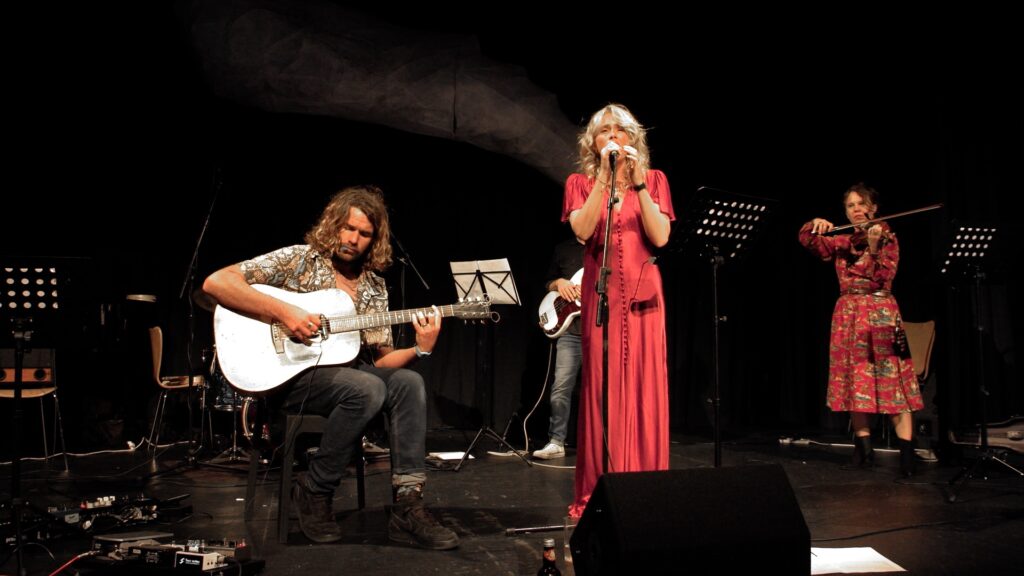 Publications my stories featured in were: Willesden Herald New Short Stories 12, Bristol Short Story Prize Anthology Vol. 15, Tears in the Fence, Bedford Competition Anthology, Cast a Long Shadow, Dream Catcher 44, and, perhaps the most surprising of all, Arachne Press's A470 anthology of …poems.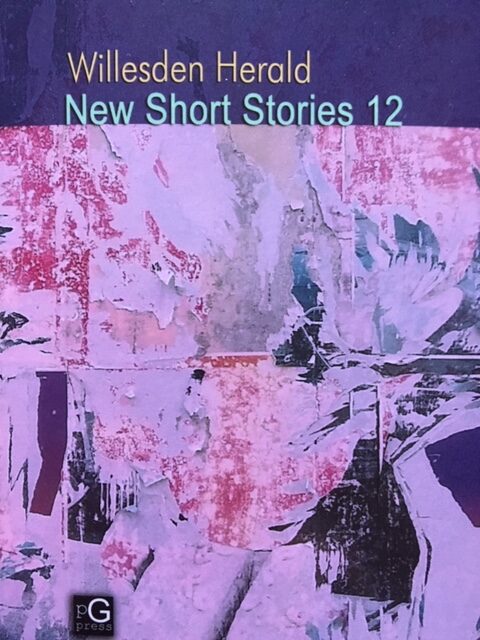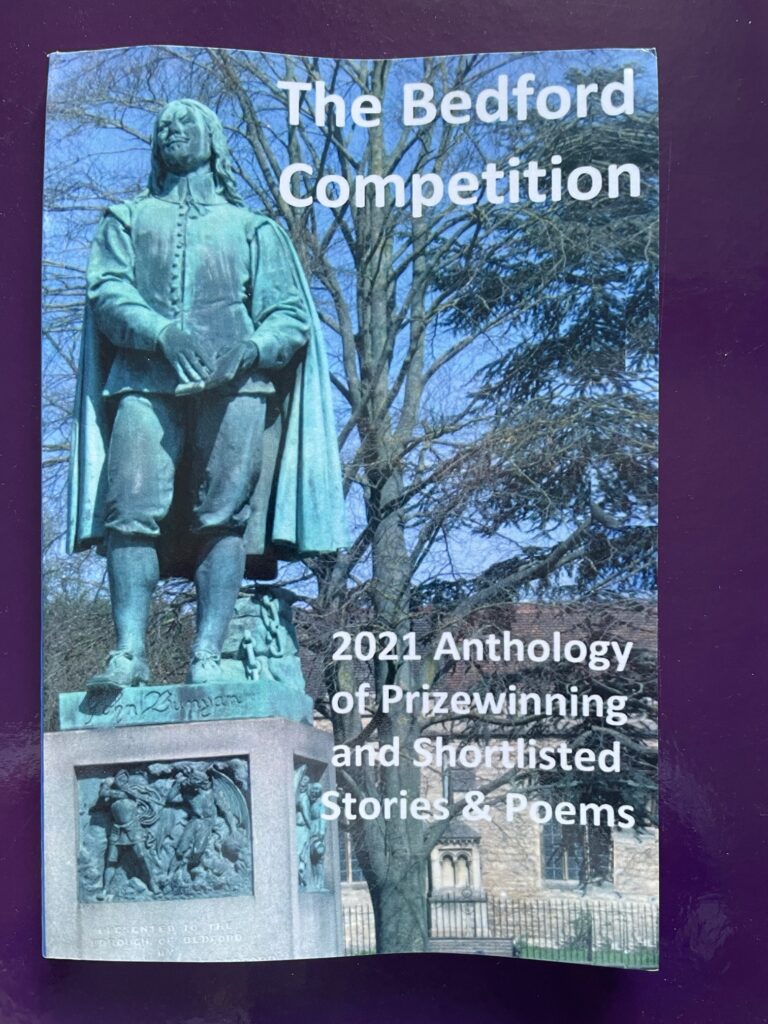 My writing has also taken me to some unexpected locations this year. Reading at the National Library was very special, as I was a student in Aberystwyth years ago.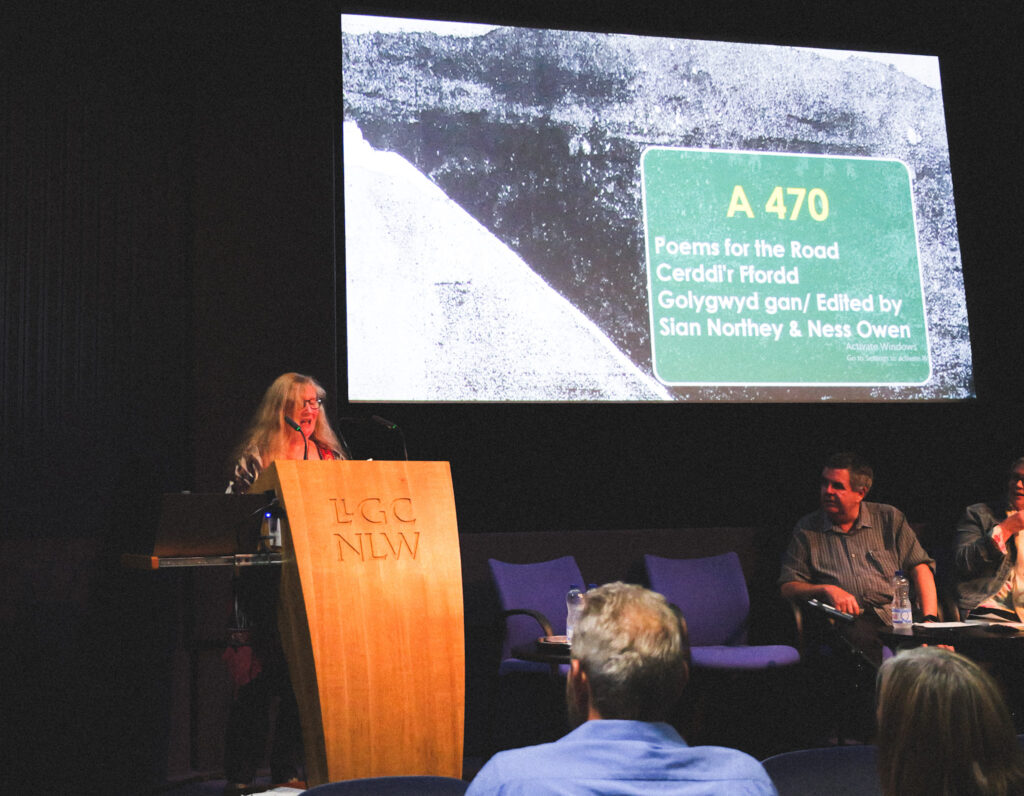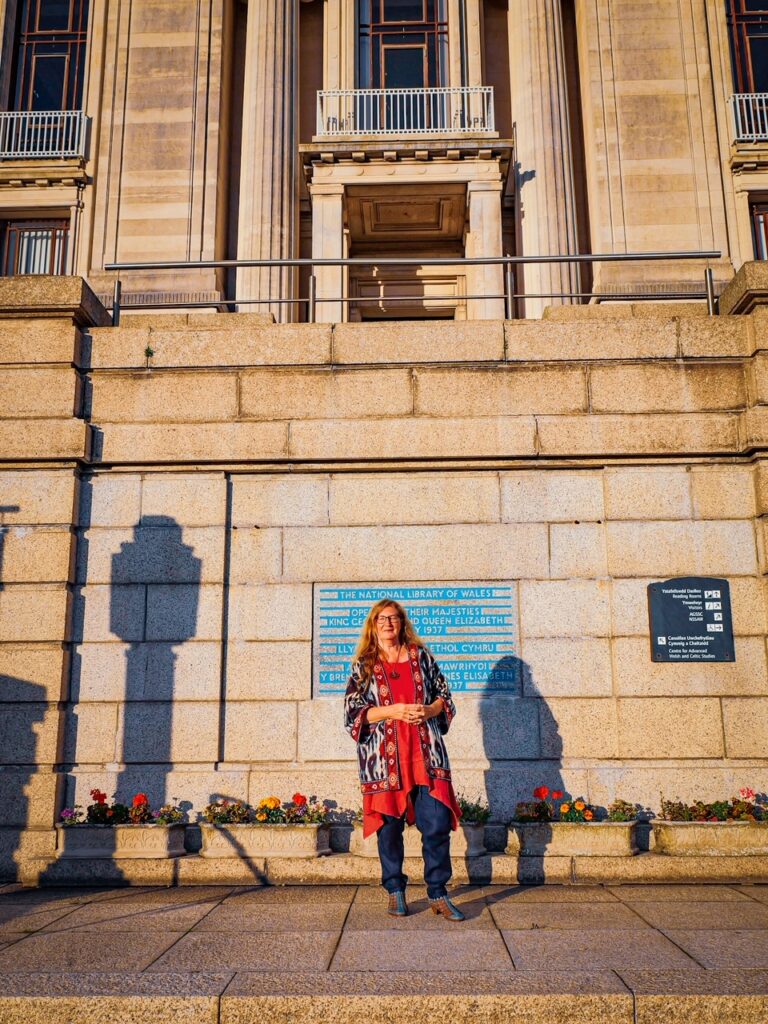 It was great, too, to have the opportunity to visit Brecon, near Talgarth, where we used to live, for a reading at The Hours Bookshop, in the Cathedral grounds.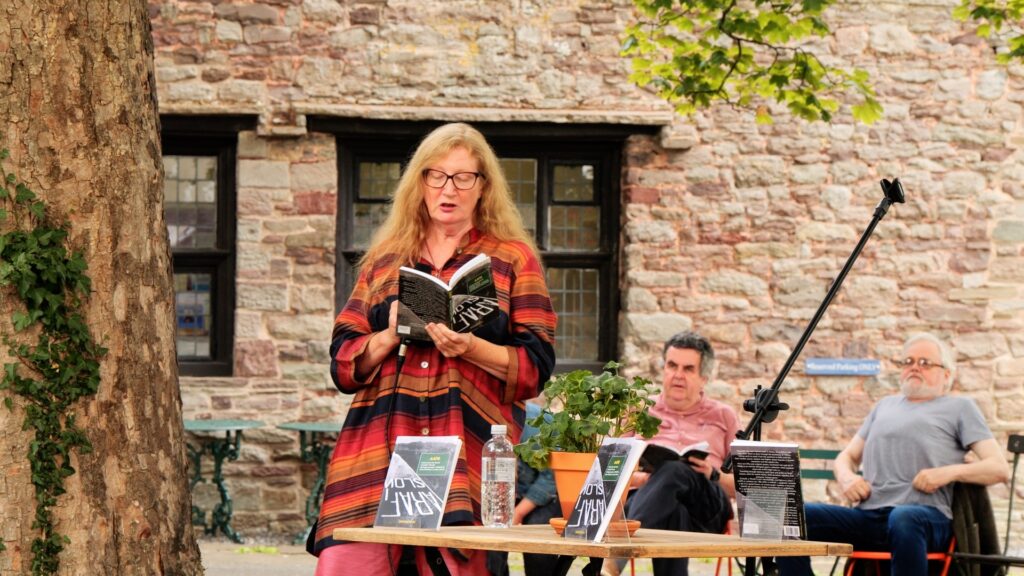 A possibly even grander location was the House of Lords, attending the All Party Writers' Group summer drinks event. A lovely venue on the Thames, on a beautiful summer's day, but, sadly, not very positive news about writers' incomes.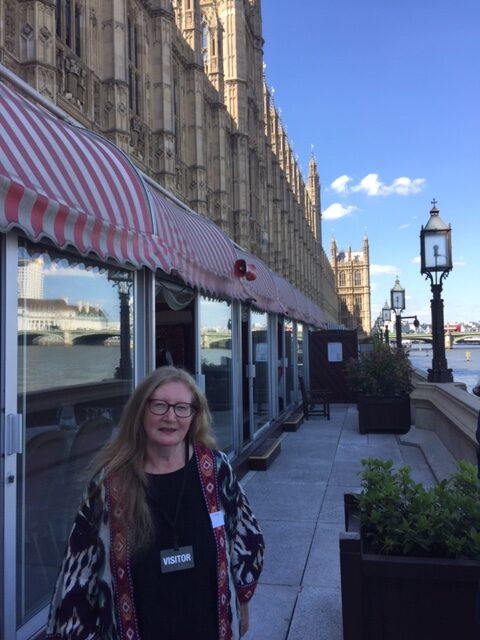 Another trip to London took me the The Music Room, Great Ormond Street, for the Word Factory Christmas Party, which gave me the opportunity to read 'A Cure…' – the first reading of it, since the prize ceremony.
I also, somehow, popped up on the radio, featuring in a BBC Radio Wales Country Focus episode about the Ancient Connections project. (you can listen to the whole programme here)
It was also a great pleasure to take place in a few festivals. I was part of a writer's panel in Abergavenny, talking about 'how a story gets written.'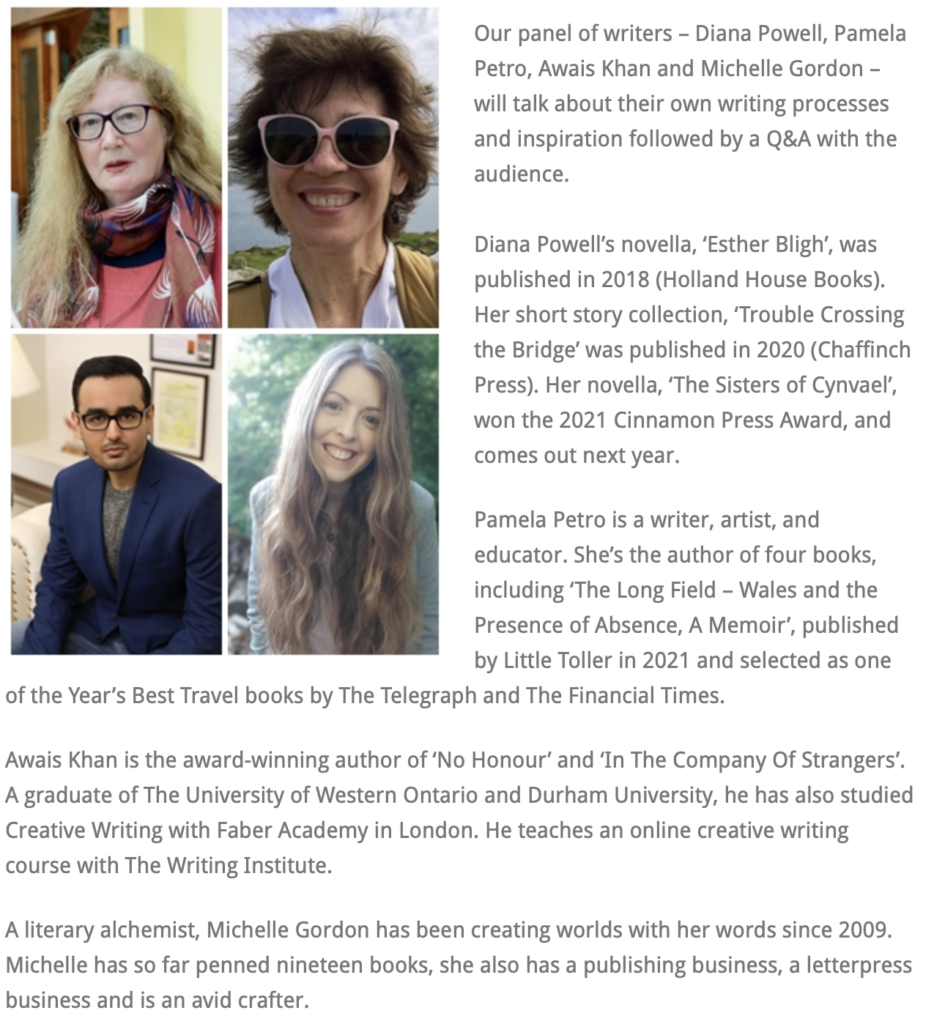 In Llangwm, Pippa Davies, Maggie Himsworth and I were discussing our stories from Honno's anthology crime fiction anthology, 'Cast a Long Shadow.'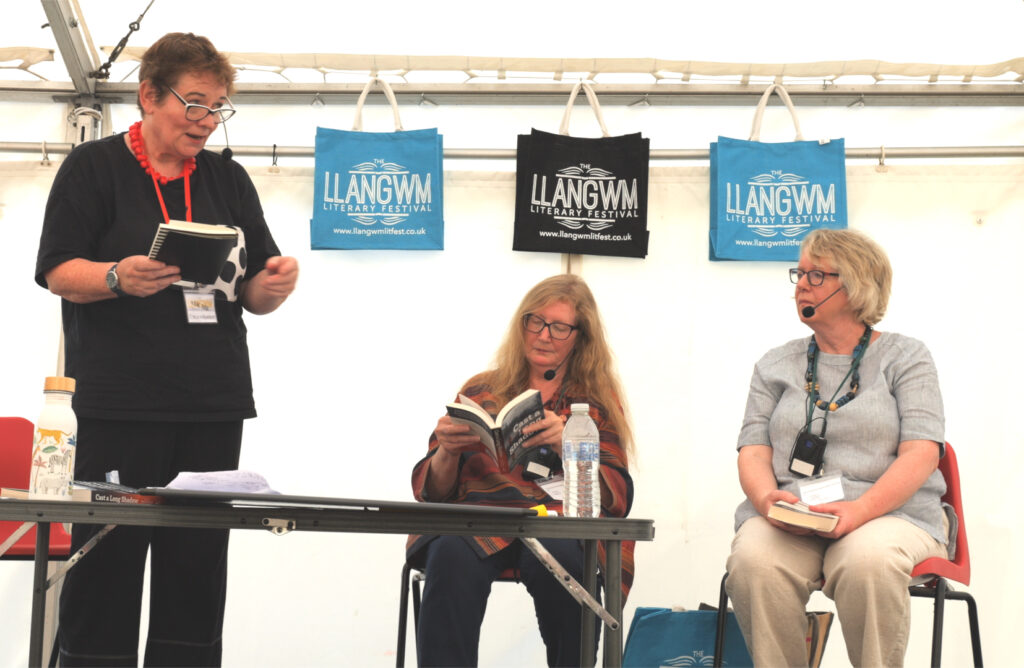 And in Fishguard's 'On Land's Edge' festival, I discussed our contributions to the Holy Wells project with Jo McGregor and listened to Jo and the band's wonderful music.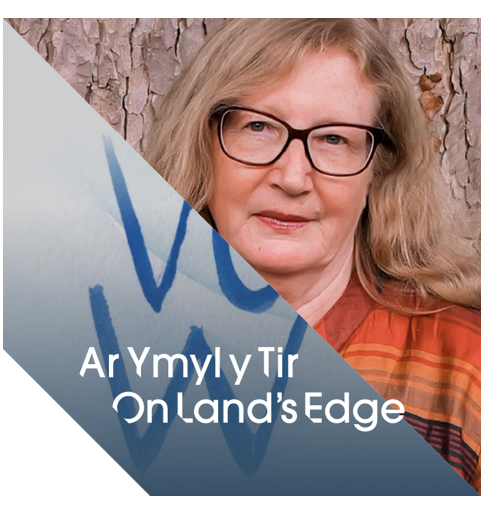 But in addition to all this, there was the delight of meeting some lovely fellow writers and performers. To list a few: Jo and Flora, all the fellow A470 poets whom I met at Aberystwyth and Brecon, and fellow attendees of the Word Factory Christmas party.
Wishing them, and you, all the best for 2023! And thank you for reading.