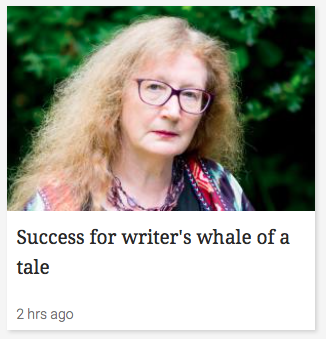 Lovely to have this piece about 'Whale Watching',  in our local paper, 'The Western Telegraph'. (Like the headline!)
https://www.westerntelegraph.co.uk/news/18874816.whale-watching-diana-powell-years-best-british-short-stories-anthology/
The story is set in Fishguard, one of the areas covered by the paper, and I'm a local author, so it's great to get a mention.
Hopefully, I'll be able to read the story, 'live', in the town one day – next spring, or summer, maybe!