I'm delighted to have made the short list of this year's Willesden Herald Short Story Competition.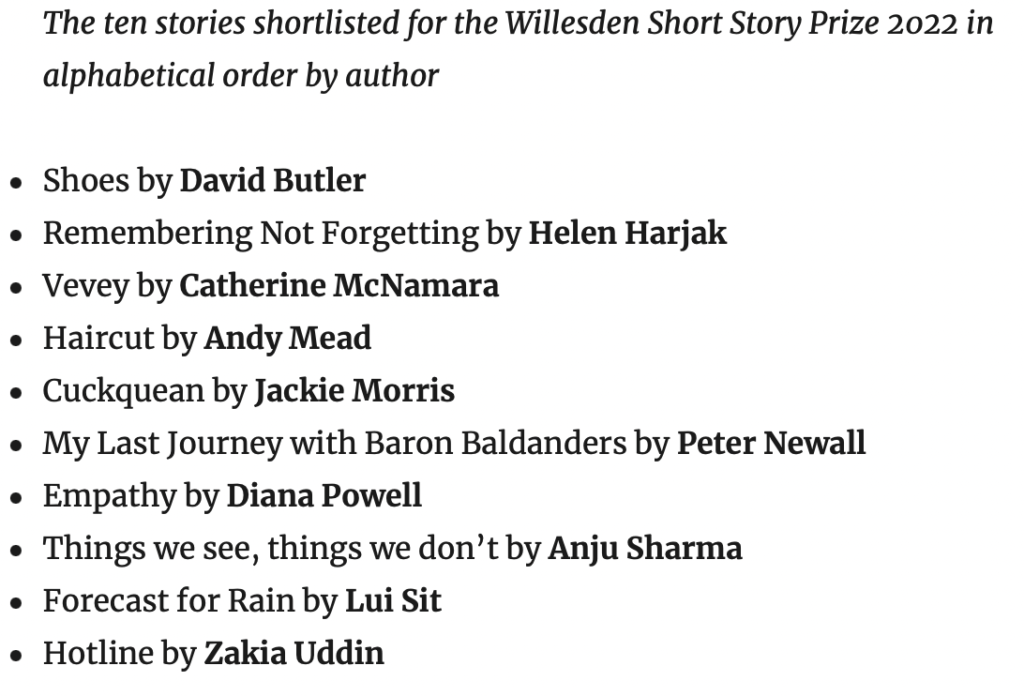 It's always exciting to see your name on a prize list, though also a bit scary, when you see how many good writers are on it!
But my story will appear in New Short Stories 12, along with these others, which is definitely a prize in itself!
I also had a story in New Short Stories 11, so that's rather nice.Willesden always produce a good book.
Good luck all. And thanks to Stephen Moran at Willesden.